>> Monday, October 31, 2011
My sister and her sweet family came down for a visit this weekend, which was extra special since our neighborhood Trick-or-Treat was Saturday night! As soon as Megan booked their plane tickets, we started brainstorming costume ideas for Amelia and Jackson.

It wasn't until Megan was going through some of our old baby clothes for Amelia that we finally found the perfect theme. In the box was a beautiful Wizard of Oz "Dorothy" dress. All Amelia needed was some ruby slippers, a lion, a tin man and a scarecrow Jackson, her daddy, and her uncle!

Tin man, Scarecrow, Cowardly Lion & Dorothy
The tin man needed some oil:)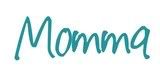 Read more...