>> Monday, October 22, 2012
Let's just say the past week has been one for the birds! I certainly think that I am deserving of one hell of a pity party...or some pretty flowers at least;)

A little bit of background.

I've felt good, great, barely pregnant for the majority of this pregnancy. And I've thanked God every day for this blessing. But I have gotten no less than 4 upper respiratory infections since conceiving this child and every now and again pregnancy symptoms sneak up on me and knock me down, way down!

We are an "on-the-go" family with plans every weekend, whether entertaining at our house, cheering on the Tigers in Baton Rouge or nesting like crazy - we're busy. Not to mention that I work full time with a relatively demanding job. I may sit all day, but my mind is always racing from one thing to the next.

It was no real surprise that Wednesday morning I woke up sick - fever, chills, body aches, coughing, congested, sick. We've been going non-stop and I could feel myself running down. Of course, Wednesday morning Mr. was packing up for an out-of-town conference for two days. Off he went, and off I went to the urgent care for some hopeful relief. Well after 5 days of antibiotics, I'm finally feeling like I'm coming back from the dead.

Thursday evening as I not-so-patiently awaited Mr.'s arrival back home, and thanked my lucky stars that my parents took Jackson out for a bit to look at Halloween decorations so I could rest, we got one of the best phone calls ever... After many years of long hours and hard work, Mr. made director at his law firm...amazing news!!!

So, what does Mr.'s big promotion have to do with the title of this post?!?

Good question.

To celebrate, I sent him off in a plane to Texas A&M for the LSU game with his boss on Saturday...and at kick-off, I was entering the ER and admitted to Labor & Delivery...

Saturday was a beautiful day here. Jackson & I had big plans for our day together. I hadn't seen the sunshine from outside my bed since Tuesday. I was stir-crazy and ready to get out. We were supposed to meet my parents for a walk through a pretty neighborhood that's full of Halloween decorations (Jackson is obsessed), but we were up early and decided to run some errands first.

Jackson and I strolled through the mall and made some exchanges. All was great. We jumped across the street to Marshall's to look at pillows before our last stop to Bed, Bath and Beyond...and that's when all shit hit the fan.

I could barely get Jackson buckled in to his car seat. It hurt too bad to call anyone, I couldn't even speak.

The pain was very low in my pelvis and it felt like Mattie was trying to rip me in two. But, I was not having contractions, and had no back pain. It was all I could do to make it to my mom's driveway and crawl inside her house. She said I was white as a ghost.

And that's where things get fuzzy and my momma bear completely took over. Back in the car I went and within minutes, I was being admitted to the hospital, disrobed and hooked up to monitors.

First, and most importantly, Mattie's heartbeat was perfect and she showed no distress. And like I said, I wasn't having contractions and my cervix is nice and closed. However, I had blood in my urine and pain consistent with kidney stones...which was later confirmed.

I spent the next few hours pretty out of it due to the pain medication, which was a necessity. My mom sat at my bedside while I pretty much slept and apologized the rest of the day. Jackson stayed with Pop and had a large day with their neighbors. He was such a trooper in the car when everything hit me, I owe him a serious make-up day together!

I peed blood the rest of the night, confirming the passing of stones, but have not experienced anymore pain since...I think I'm good until labor, okay?!? I was sent home later that same day, just in time for a long nap before Mr. made it home from the game.

On the upside, my blood work also showed that I was low on sodium and calcium. Doc told me to add some milkshakes to my diet and ease up on the sodium restriction! Hello Ben & Jerry's and Chinese take-out:) I also got to another ultrasound and Miss Mattie looks great, all 2lbs. 12oz. of her. She's a little on the small side, but I'm sure the milkshakes will fatten her up fast.

So, that's that. Kidney stones suck you know what and hopefully sooner than later, I'll feel good enough to really give Mr. the celebration that he deserves for his big promo:) That and I don't think I'll let him leave town again until after our princess arrives!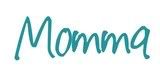 Read more...