>> Wednesday, October 27, 2010
Last Saturday was a big day in college football for our family. LSU played (and sadly lost) to my sister's alma mater, Auburn. And MIZZOU (University of Missouri) played, and beat #1 ranked Oklahoma.

Do you see a theme here with these three teams? Well, they all have a tiger as their school mascot...unless you get really technical, Auburn has a war eagle and tiger. I never understood that.

Anyway, we all had a tiger to pull for in college football on Saturday!

Jackson was being super silly and I thought it would be fun to dress him up as a Tiger for the day. *This is not his Halloween costume, but a "hand-me-down" from our neighbors.

I hear that my dad showed off his lil tiger pictures all day:)

Jackson says ROAR!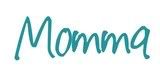 Read more...