>> Tuesday, July 26, 2011
Well Mr. did it again, he pulled off a surprise night away without me even having the slightest idea! I think the fact that I absolutely hate surprises, makes him enjoy these occasions even more...

We celebrated our 4 year wedding anniversary on the 14th, and had a big date night all planned out. However, the morning of our said date night, Jackson and I both woke up sick. Determined to still have a night out, I took Jackson to the doctor and convinced his pediatrician to give me samples of the same medication he prescribed for Jackson. By the end of the day I was pretty jacked up on steroids and hot tea. Still on my mission for a perfect date night, I was doing everything to fool myself into feeling better only to come home and find Mr. - sick in bed.

Date night canceled and our weekend was spent watching movies and lounging around. Not the night out I had hoped for, but it was a perfect weekend anyway.

So on Friday, we had our rain check date night all planned out. We were going to go to a new wine bar and fun restaurant near by. I had my new outfit all picked out, a fresh pedicure and highlights to go with it!

Well at 10:30AM on Friday, Mr. came walking into my office and told me (and my boss) that I have to leave work no later than 3PM. WHAT?!? There was no need to start our date night that early, but he insisted otherwise and needed a list of stuff to pack. No wine bar, no fancy dress, just jeans and my overnight bag.

Did I mention how much I hate surprises, especially those that involve me leaving for the night without a clue as to where we are going and what we'll be doing!!!

I immediately thought we were going to New Orleans, since he pulled the same type of thing the night he proposed to me. But, then we got on I-10 heading west, not east, toward Houston, TX.

And that was all I got to know until I refused to speak and pouted for 10 minutes while Mr. chuckled with delight.

When Mr. knew I meant business, he finally told me that we were going to Houston for the night and that he arranged for my parents to keep Jackson until we got back. He had reservations for 7PM at The Foundation Room, and tickets for Christina Perri at the House of Blues.

Talk about a total surprise!

We got in to Houston and quickly checked into our hotel, freshened up and shared a toast of champagne. Our dinner at the Foundation Room was amazing and extra romantic. The concierge thought we were really nice and deserved a little something extra, so he sat us in their private Ganesha room. Ganesha is the Lord of Success - I may or may not have asked our dinner guest for some fertility success after a french martini or two;)

I wasn't too familiar with Christina Perri, but the show was awesome. She has an amazing voice and was so stinking cute - like you would be lucky to be her friend because she just seems so sweet!

After the show we passed by a dueling piano bar, which is a huge weakness of mine. I sure did make Mr. pay the $7 cover so we could go sit on a bar stool and sing like some fools until very late in the night. Seeing Mr. do soulja boy was well worth the cover, I'm just sayin'!


I'm so thankful that after all these years Mr. is still sweeping me off my feet - even if I start out kicking and screaming!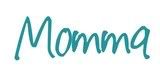 Read more...