>> Friday, November 30, 2012
Let's just pretend like I'm posting about our fun football weekend in some sort of timely manner...this was oh just about two months ago!

Mattie Jayne's surprise sprinkle
, everyone really came in town for my little brother's football game. So after the shower, we quickly changed the kiddos clothes to show our support for the Tulane Roll Wave and headed to the tailgate.
Stephanie
out did herself once again with all of the cuteness. From the girls dresses and bows to Jackson's sporty tee, we had the best dressed Tulane kids hands down:)
The weather was absolutely gorgeous and we were able to watch the game spread out on blankets, letting the kids run around as they pleased. Jackson tried to play a few games of football with the big kids too. Won't be long before that sweet boy of mine is on the field himself!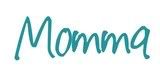 Read more...