>> Wednesday, December 21, 2011
This time of year always seem to sneak up on us all, and it's easy to get caught up in all the hustle and bustle of it all! I'm trying to carve out little memories and soak up every moment that I can, even when I've literally worked two 13 hour days back-to-back and countless hours over the weekend. I am determined to find the balance and cherish this holiday season!

Santa
Sinta, to the morning we made our own gingerbread house, the almost daily trips with Loli & Pop to go visit Santa, and to the magical way Jackson looks at our Christmas tree and lights up the room with his grace and understanding of what this time of year is all about.
Life is too short to not remember all of these
small
things and create a memory for each new day.
My parents surprised us with a Christmas trip to Disney World the day after Christmas, so I wish you all a very Merry Christmas and Happy New Year if I don't make it back to blog! Now, go kiss your loved ones and make the best of the moment:)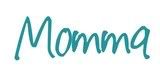 Read more...