>> Saturday, December 22, 2012
We welcomed our beautiful daughter into the world on December 22, 2012, just after midnight. She has certainly made our lives feel complete and I already can't remember life without her!

Birth Stats
Mattie Jayne Wilson
December 22, 2012
12:09AM
7lbs. 3oz.
20" long
Birth Story
Friday, December 21st, I went to my 9AM doctor's appointment and convinced him to strip my membranes. I was already 6cm and still 70% effaced. My contractions were still pretty sporadic, but effective. Since my doctor was on call and knew how much I wanted to be home for Christmas, he swore me to secrecy and stripped away:)
I left my appointment and went to my office to make my final preparations for maternity leave and attended our afternoon Christmas party. Unfortunately, I was not able to really enjoy or engage with my co-workers during the party because I was having strong contractions every 4 minutes. My doctor said to come back when they were every 10 minutes for an hour...well I was in a bit of denial and stuck around long enough for Mr. to make it back in town from his morning depositions.
And then the contractions stopped...for hours.
I went home and packed our bags, just in case. I got the rest of Jackson's stuff together and dropped everything off at my mom's house. Then I went and got a lovely manicure and pedicure...and waited for the contractions to come back.
Last belly pic, 38 weeks!
It took a while, but good lord, when the contractions came back, they came fast and strong.
We were hanging out at my mom's and a little before 7pm I told Mr. he better eat fast, if he intended to eat dinner. "It was go time!" I shed a few tears with mixed emotions of pain, anxiety, excitement and said good-bye to my Jackson. I was surprised how hard that moment was, it was certainly not expected and I had to rush out the door!
No sooner then Mr. got me all checked in to hospital, my contractions stopped once again.
The nursed hooked me up to monitor me for an hour to see if I would be admitted or sent home once again, without a baby.
In the last 20 minutes of being monitored my contractions came back and were stronger than ever...the nurse checked me and said that I had dilated a full 1-1.5 cm in that time...it was baby time!!!
Side note: The nurse wasn't "as generous" with her measurements as she said my doctor was. According to my doctor, I was 6cm that morning. According to the nurse, I was 5cm when we got there and 6 - 6.5cm when she checked me again. Either way, progress was progress, and it was finally time to meet our baby girl!
It was about 9PM before I was actually admitted and in my delivery room. My doctor came to check on me and suggested I got my epidural before he broke my water because he was sure things would go fast. When he told me I'd have a baby by midnight, I was in a bit of shock.
I got my IVs and signed all of the consent forms and waited for my epidural. I have to say, my epidural was a totally different experience then I had with Jackson. Mr. was not allowed to be in the room and it was much more uncomfortable then I remembered. However, with Jackson I was in pain and begging for it...this time I was just in moderate pain and not really needing it at all. My left side went completely tingly and numb, and my right side had a hot spot and was not near as numb. I'd venture to say, I felt a good bit of actual labor on my right side.
My mom got to my room just after I got my epidural and stayed for the delivery, which worked out perfect. Jackson stayed with Pop, since it was so late at night.
My doctor came back and broke my water, which had a little bit of meconium in it. At this point it was about 11PM and I was 7cm. The nurse started Pitocin to regulate my contractions and things really sped up. Between the epidural and the pain, I was shaking pretty bad. The nurse came in and decided to check me and we were all surprised to find that I was complete and the baby's head was right there...no practice pushing, no pushing at all really!
We waited a few minutes for my doctor to arrive, I would have made his midnight prediction if he would have been quicker:) He got to my room and within minutes, Mattie was in my arms and my initial reaction was that she looked like a dark haired Jackson! Now I think she favors her daddy, especially with her skin and hair.
Everything was so fast that my nurse forgot to page NICU, but they quickly arrived to suck out Mattie's lungs because of the meconium. All was good though and she checked out perfectly. My nurse had to run off to another delivery, so I was able to hold Mattie a little longer than normal and nurse her before she headed to the nursery with daddy for her bath and what not.
I didn't need an episotomy this time around, but I did require a stitch or two from tearing. My doctor also cut out a cyst that had built up from scare tissue from Jackson's delivery, which caused some discomfort during my recovery.
My mom and nurse got me cleaned up and moved into my postpartum room, which was a bit of a hot mess. My left leg was completely useless and my mom may or may not have forgotten and dropped it a time or two. Such a weird, out of body, experience.
About the time that I got settled into my new room, my sister arrived from St. Louis. It was pretty late into the night, or early in the morning, but meeting Mattie Jayne was a must do! Before we knew, it was almost sunrise and time for bed. We sent Mattie to the nursery between feedings, and tried to catch as much sleep as possible before the visitors started rolling in.
The best visitor was our Super Big Brother, what a special day it was!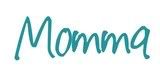 Read more...