>> Tuesday, February 28, 2012
Since my mom moved down to Louisiana 9 years ago (8 for me), we've always made a big to-do out of Mardi Gras. So this year was no different, and was packed full of Mardi Gras madness! Shh, I think next year we're skipping town and going to find a nice quiet beach somewhere:)

My dad brought his girlfriend down from St. Louis for a long weekend, so we had a very nice visit with them. Our plan had originally been to go to New Orleans for the day on Saturday, as we've always done in the past. However, the weather forecast was terrible and we spent the good part of our time last year seeking cover from the monsoons. Been there, done that, no desire to do it again. So, we decided at the last minute to go Friday night instead since the weather was clear.

By the time we packed our overnight bags, found hotel rooms, and got Jackson situated with Pop, we didn't get on the road until the early evening. When we got to the city, we dropped our bags at the hotel and caught the end of a parade on Canal. Then we ate an amazing dinner at Domenica Restaurant before making the trip down Bourbon for ridiculous people watching.

Herme's Bar
Carousel Bar
After our late night, it was nice to sleep in on Saturday morning and not have Action Jackson's wake-up call, although I missed him terribly. We took our time getting dressed and drinking our coffee until check-out and headed to
Court of Two Sisters
for brunch before heading back home. And unfortunately, our brunch was so delicious that we were basically worthless for the rest of the day!
We were sad to see my dad and Sheree off on Sunday, as there visit quickly came to an end. The downside of having family live 12 hours away...
There was little time to dwell though because a quick bed change later,
Stephanie
and her bunch were in from Dallas for actual Mardi Gras. This has become our little tradition, so maybe we won't be able to skip town next year after all;)
Practicing for bead catchin'
melt.my.heart.
Young love:)
The kids had a great time playing and practicing their bead catching while the adults caught up and enjoyed good food, wine, and company. It's always such a joy to have your lifelong best friend visit. Even though we talk everyday, seeing each other in person is irreplaceable!
Best Friends of 20 years!
Mardi Gras day was an absolute blast. We had our first day of sunshine is what seems like weeks, and we all got our first sunburn of the year! My parents belong to a Mardi Gras krewe, so we spend the day with quite a set-up. Fun jumps, face painting, dancing, and all the food and beverages you could imagine. The kids racked up on beads and had an impressive bag of throws by the end of the day!
Throw me something mister!
Loli & Jackson dancing away!
And just like that, the week of house guests and Mardi Gras came to an end. The guests have left, the diet has started, decorations are back in the attic, and my house is being put back together as I type!
Until next year, Laissez les Bon Temps Roulez (Let the Good Times Roll)!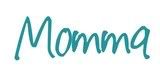 Read more...