>> Wednesday, June 30, 2010
A new job comes with a new cases, responsibilities and files to catch up on. So, Mr. has been working very long hours these days. It's all worth it though to see him with a restored passion for practicing the law. His new firm has been just what he needed, in a big way. Sometime the worst situations can have the best outcomes. You just have to have a little faith, which can be so hard when you're unsure of the outcome.

Since Mr. is gone so much now, Jackson decided it was time he learned how to help out around the house. He's very much into lending a helping hand these days. You know, things like unloading the dishwasher, folding the laundry, and sweeping the floors.

However, this weekend Jackson took his helping to a whole new level. Our little man of the house decided it was time to take care of the yard. I introduce to you, the Wilson's new yard boy. Maybe some day he'll be our pool boy too!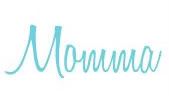 Read more...