>> Friday, July 27, 2012
Size of Baby: onion

Total Weight Gain: +2.5 (officially weighing more than I put on with the fertility drugs. 139)

Continuing Symptoms: nothing to really note. slight nose congestion.

New Symptoms This Week: that ridiculous back pain that put me in the hospital at 11 weeks with Jackson is occurring again. However, I'm able to manage the pain and know how to relieve it - for the most part. Staying off of my feet helps best!

Maternity Clothes: thank goodness for my momma, she got me some cute dresses to get me through this in between phase. My clothes are tight and my pants don't come close to fitting, but most of my maternity clothes are huge. Keep in mind that I'm still 7lbs. less than my starting weight with Jackson.

Sleep: sleep is good, but the dreams are crazy

What I'm Eating: pretty normal diet, just watching the sodium as much as possible.

Cravings: carbs and champagne!

Movement: I'm feeling more and more, just waiting for her long legs to start kicking. However, my ultrasound showed that my placenta is very thick in front of her so I probably won't feel much for a while more.

Labor Signs: BH contractions have slowed way down. Just keeping hydrated and resting as much as possible.

Special Pregnancy Moments: working on Mattie Jayne's nursery design and getting her bedding in. If you haven't checked out my pin board for her nursery, well you're missing out:) Oh and finalizing that her name will be Mattie Jayne. I was leaning towards changing it to Sophie, but Mr. is sticking with Mattie!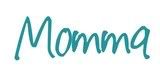 Read more...