>> Wednesday, May 30, 2012
We celebrated Jackson's 3rd birthday on Sunday with a little family pool party at my mom's house. I found some cute pirate party invitations and favors at Target, so that was the theme of the party. I use the term theme very loosely because I didn't really go all out with pirates besides the invites and favors.

It's hard to believe that this little Captain Jack will be three in less than 2 weeks - argh!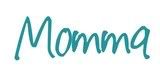 Read more...