>> Thursday, March 31, 2011
I've been very hesitant to post anything house related in fear of jinxing everything, but I think it's finally time to share!

As you know, the day we sold our house we actually had two buyers. After 6 long months on the market, we got two offers within hours of each other. We negotiated back and forth for a couple of days, and ending up choosing offer #1. Well within hours of accepting her offer we found out that her financing wasn't going to go through. Our wonderful realtor reached out to offer #2 and we were back under contract almost immediately.

In the meantime, we were also in negotiations on our new house. It was a crazy 48 hours, to say the least! Mr. and I almost didn't even go and see "our house" at first. I wasn't sure about the area and the school it was zoned for. But, on a whim, we decided to drive by and see it...and it was love at first sight!

I'm still trying not to let myself fall totally head over heals in fear that something will fall through, but I'm in love. The house is in a quiet little gated community, on a pond, with a walking path, and a pool. If you know me, then you understand my love:)

Our house happens to be on the pond, so our back patio has a lovely view. The master and kitchen windows have views of the fountains. The floors are hardwood. The counters will be granite. The master shower floor will be river rocks, like a spa! There's two gas fireplaces, one inside and one outside. It's a 4 bedroom, 3 bathroom house - perfect for us to grow into!!!

We're packing up this weekend and just got word that our buyer needs us to close in less than 2 weeks. I'm trying to remember to breath, we have a lot to do!!! If anyone wants to come help box up our house, we'll welcome you with beer and pizza:)

Introducing our new home sweet home! Due May 18th:)

the front of the house
our backyard, which will be fenced in!
from the pool, looking down the walking path to our house. we're about 6 down!
standing in kitchen, to the left is the family room. Out the door is our back patio.
our back patio with gas fireplace. TV will be mounted above it!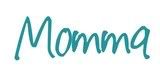 Read more...