>> Wednesday, June 29, 2011
I posted about Jackson turning 2, but I never shared the events of the day or more importantly, his cake!

Jackson's 2nd birthday brought a mix of emotions for me. It was so amazing to watch him in awe of how much he's grown - not just since birth, but over the past year as well. Birthdays really put things into perspective sometimes, and it's good to reflect back on the year and make wishes for the next year to come.

This day was bittersweet because my baby was another year older, but it also marked one year since I last saw my Grandma. Her dying wish was to see Jackson on his first birthday, and she not so peacefully passed days after. The last night I saw her was on his birthday. We ate cake around her bed and celebrated that she made it through her first great-grandson's year of life.

And on the same weekend that we moved her stuff out of her apartment, one year later we moved into our new home...it makes me wonder what we'll be doing next year! Hopefully, no moving is required:)

I digress. Jackson's actual birthday was a great day. We skipped a party and just celebrated as our little family. Our final walk through at the new house was the early evening of his birthday, which meant that we got a late start to his celebration. I don't think he knew the difference though as he ran wild through the game section of his favorite restaurant and scarfed down his favorite grilled cheese sandwich in town:)

After dinner, we went back to my mom's house and sang happy birthday. Jackson blew out his candles, and I made many wishes for my sweet boy! He loved every bite of his ice cream cake and was serious about it not being taken away from him - in true terrible two style:)

Jackson got lots of cool gifts for his birthday - a basketball hoop and four-wheeler, and bubbles and new books and some of his favorite cars character toys.

Happy "2" Jackson Christopher!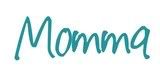 Read more...